Adobe Portfolio is a platform that aims to empower creative individuals to produce attractive, compelling, and customized portfolio websites with as little friction as possible. It boasts various controls for customizations, personal domain names, Behance syncing/integration, and many other features.  To learn more, visit
www.myportfolio.com
.
Technically speaking, the product is built as a number of microservices spanning several stacks using technologies such as Nginx, PHP, ES6, Ractive, Node, Rails, ESB/messaging, etc. Each service has its own deployment cycle and is sealed, tested, and deployed into clusters as Docker containers.
The software was authored by the team at Behance, where we constantly strive to improve the quality of our code and our processes through exploration, education and automation. We release software by adhering to strict processes governed by code reviews, test coverage, A/B testing, feature toggling, etc.  We achieve the continuous delivery and improvement of our product(s) by deploying tested, incrementally-deliverable code to our production environments dozens upon dozens of times per day.
The teams at Behance and Portfolio are passionate about their craft, and recognize that creatives are equally passionate about theirs;  We are mutually committed to achieving the best results that we are able.
Adobe Portfolio was released as an Early Access program in late Fall of 2015, and made available to the general public in early Winter 2016.
Born and raised in Maine, I moved to New York City a small handful of years ago seeking new challenges and opportunities in technology.  A generalist for many years, I've eventually come to settle as a back-end specialist, with a particular focus on APIs, data modeling, the designs/collaborations of libraries/systems, and increasing durability through testing best-practices.  For more information about me, please use the Social Media icons displayed in the footer of this page.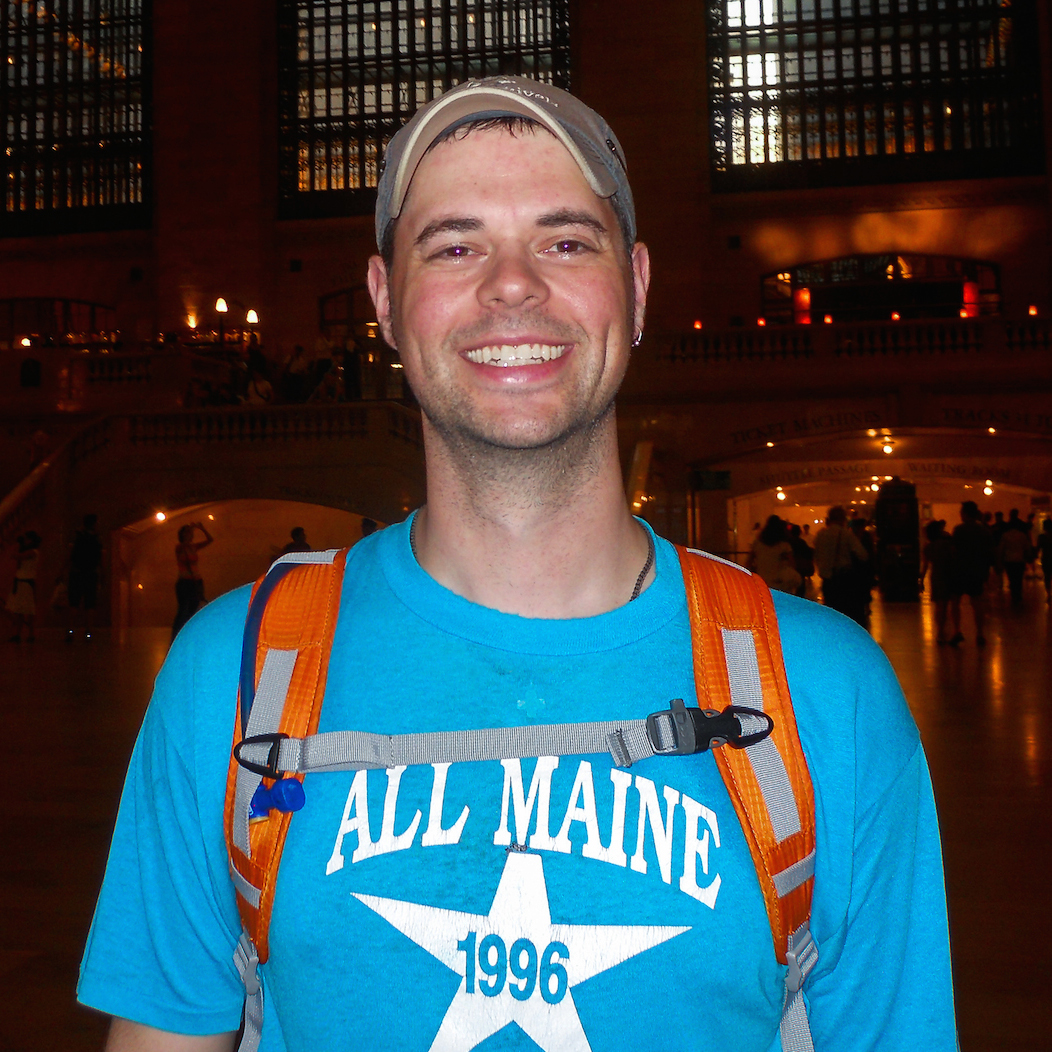 If you have any questions, complaints, or ideas for our Adobe Portfolio product, or have any of the same for me, personally, please don't hesitate to reach out!
Well, I certainly don't have any unique views or perspectives to offer on this world, and I desperately lack creative vision - but, hey, I'm trying!
I started looking through lenses about three years ago, and immediately fell in love with the idea of photography as the intersection and exploration of creativity and technical processes.
I am a user of Canon products ever since my first Rebel T3i purchase.  Since then, I've acquired some Speedlights and other lighting gear, and recently acquired my first full-frame body in the EOS 6D.
I am fortunate to have journeyed to some amazing places!  While the photography I've produced has done this beauty very little justice, I enjoy the challenge of capturing the world around me, if even for myself and my family.  I'm seriously looking forward to continuing to learn through travel, education, and practice - both behind the lens and in post.